† INDEPENDENT † FUNDAMENTAL † KJV BIBLE PREACHING † GOD HONORING MUSIC †
The Birth of a New Local Church
The first service of Blessed Hope Baptist Church of Jasonville, Indiana was conducted on Sunday morning, May 13, 1973 under the direction of Pastor Robert Ross. Thirty-four people were in attendance.
The Lord moved the hearts of Bob and Anita Swaby to open up their home in Midland as a meeting place for this new body of assembled believers. During the first months of the church, their living room served the preaching room and the other rooms of their house as Sunday School classrooms and a nursery. By June of 1973, construction began on a two and a half car garage attached to the Swaby's house, which would serve as the new auditorium for the church. This much needed building was dedicated on Sunday, September 2, 1973 and was equipped with a pulpit, a piano and 108 theater-style wooden seats.
The church was chartered at a special meeting held on Monday, September 10, 1973. There were 37 charter members who, "came forward before witnesses and openly testified of their salvation and baptism by immersion and asked for membership."

On Sunday morning, May 13, 1973, Pastor Robert Ross conducted the first service of Blessed Hope Baptist Church of Jasonville, Indiana. At that service, there was a surprise awaiting this young pastor. Below is the story of the Tree-Stump Pulpit.
Robert L. Ross pastored one other church before he founded Blessed Hope Baptist Church of Jasonville, Indiana. It was a small country church several miles outside of Jasonville. This was his first pastorate, and he was preaching the Word of God straight and true and as a result, many were getting saved and Christians were growing – but not everyone was happy. A core group of people in this old established denominational church didn't care much for old-time religion and hell-fire and brimstone preaching.
So trouble began, yet Pastor Ross remained true to the Bible. He often said from the pulpit, "The day I'm not allowed to preach the truth of God's Word from this pulpit, I'll go find a tree-stump and preach the truth from it!"
A few months later, the church voted him out as pastor. Furthermore, that same group let it be known that anyone who wanted that kind of pastor wasn't welcome back either.
Pastor Ross's phone rang again and again during the following days. "What are we going to do?" came the question from many new converts who no longer had a church home. Finally, it was decided that a Sunday service should be held and one of the families offered their home as a meeting place. Thirty-four people assembled together on Sunday morning, May 13, 1973 in a borrowed living room.
When Pastor Ross arrived to conduct the service, there was a surprise awaiting him. One of the men had taken the time to secure a stump from a nearby woods. From that stump this dear brother made a pulpit for his preacher. Some dirt hung from its roots, sap dripped slowly out of its bark, and a few ants crawled up and down its length, but Pastor Ross thought that it was beautiful. And from that old tree-stump pulpit, the truth rang out once again and a church was birthed that day, Blessed Hope Baptist Church of Jasonville, Indiana.

The Bus Ministry has always been an intricate part of history ofBlessed Hope Baptist Church. At present, our church runs four buses and two vans every Sunday, scouring the "highways and byways" in our rural Indiana setting, and bringing in many boys and girls, teenagers and even entire families to the services.
However, it all started back in May of 1974 with the purchase of our first bus, a bus we all affectionately called, "Friendly Freddie". At our church's 30th anniversary held on May 11, 2003, the following story was read about the first bus the church ever owned.
My search for Friendly Freddie
by Pastor Jerry Ross
The first old school bus Blessed Hope Baptist Church purchased back in 1974 is somewhat of a legend around out church. No one seems to remember why we decided to paint it a bright, fire-engine red with white stripes, but all of the old timers remember its name. Yes, they gave that first old bus a name. It was christened, Friendly Freddie.
Friendly Freddie's first bus captain was the pastor of that new church. Pastor Robert Ross had such a burden to reach children and teenagers for the Lord and, as usual, he led by example. I was a pre-teen at the time, and can still remember riding Freddie to youth activities and special meetings. That little bus (a 36 passenger most think) criss-crossed the surrounding townships every Sunday, picking up people of all ages and bringing them to the church house. I found in the church archives some old, hand cranked mimeographed handouts with a hand-drawn, animated sketch of Freddie complete with headlight eyes and a big smile on its grill. Below the picture the caption read, "COME RIDE FRIENDLY FREDDIE!!!" Untold numbers rode that old bus on Sunday. Many climbed on that bus, lost and without Christ as their Savior, but returned home saved, having heard the gospel and receiving the free gift of salvation.
The miles began to accumulate on the old bus and as the church grew, other buses were purchased and painted that same red and white. Soon Friendly Freddie was retired and put up for sale. No one really remembers who bought the old bus. I mentioned to a few of our members that it would be fun to find it and get a memento from him – the steering wheel or one of its mirrors – to have at the church's 30th anniversary celebration. Soon everyone was telling me where an old red and white, BHBC bus was abandoned in a field or resting in some old scrap yard. I visited all I could find, but was still unable to say if any of them was Freddie for sure. Each though, was a shrine of sorts, all descendents of that first friendly bus. I could not help but wish that each one could tell its stories. I wished each grill could smile and talk. As I stood by these old chariots of God, I could almost hear the laughter of the children who rode them, the songs shouted and sung up and down the gravel roads and paved highways of Greene County.
"Hal-le-lu, Hal-le-lu, Hal-le-lu, Hallelujah! Praise ye the Lord!"
"The B-I-B-L-E, yes that's the Book for me..."
"Good morning Brother Bo. Hi, Miss Tina..."
"Guess what, Brother John, my Mom and Dad are coming this morning!"
"Pastor Ross, I got saved today in children's church."
Now every Sunday, four buses and two vans, all painted to resemble Friendly Freddie, leave Blessed Hope and head out to every corner of our community. Different people now man them, but much has not changed – same songs, same contests, same excitement, same Bible, same Gospel, same love, same compassion, same results. Boys and girls are still getting saved and people's lives are still being transformed.
Thank you, Friendly Freddie...wherever you are.

Every number represents a person. We rejoice in all that God has allowed us to do, and every person whose life we have been able to impact. In heaven will be revealed the number of people who truly met Christ as their Saviour as a result of some service or outreach of Blessed Hope Baptist Church. We do not worry about such things, but only want to continue to plant and water and then rejoice when God gives the increase.
Below is a summery of the attendance records of the Sunday morning 10:30 preaching services of Blessed Hope Baptist Church since its conception in 1973.
| | | |
| --- | --- | --- |
| YEAR | AVERAGE ATTENDANCE | HIGH DAY |
| 1973 | 38 | 53 present on July 22 |
| 1974 | 53 | 106 present on November 24 |
| 1975 | 94 | 133 present on October 19 |
| 1976 | 156 | 221 present on December 19 |
| 1977 | 208 | 221 present on December 19 |
| 1978 | 220 | 314 present on March 5 |
| 1979 | 228 | 314 present on April 15 |
| 1980 | 249 | 320 present on March 30 |
| 1981 | 245 | 329 present on April 12 |
| 1982 | 244 | 311 present on August 2 |
| 1983 | 235 | 292 present on April 3 |
| 1984 | 214 | 257 present on January 15 |
| 1985 | 208 | 307 present on April 7 |
| 1986 | 203 | 268 present on March 30 |
| 1987 | 204 | 235 present on Mar 22 & Dec 20 |
| 1988 | 192 | 224 present on October 9 |
| 1989 | 181 | 277 present on April 30 |
| 1990 | 153 | 221 present on May 13 |
| 1991 | 188 | 239 present on March 31 |
| 1992 | 180 | 230 present on April 19 |
| 1993 | 188* | 251 present on June 15 |
| 1994 | 198 | 240 present on March 20 |
| 1995 | 200 | 269 present on March 26 |
| 1996 | 196 | 250 present on December 22 |
| 1997 | 222 | 277 present on October 26 |
| 1998 | 220 | 274 present on April 12 |
| 1999 | 223 | 314 present on June 13 |
| 2000 | 218 | 310 present on October 1 |
| 2001 | 223 | 274 present on December 2 |
| 2002 | 227 | 258 present on October 6 |
| 2003 | 241 | 423 present on May 11 |
| 2004 | 249 | 285 present on April 25 |
| 2005 | 252 | 343 present on March 27 |
| 2006 | 253 | 340 present on April 9 |
| 2007 | 244 | 314 present on April 8 |
| 2008 | 257 | 443 present on May 11 |
| 2009 | 260 | 328 present on April 12th |
| 2010 | 281 | 377 present on October 10th |
| 2011 | 289 | 665 present on May 1st |
*some attendance records missing

Pastors of Blessed Hope Baptist Church
We are thankful for the men who have led our church, the Senior Pastors, both former and present.
"And we beseech you, brethren, to know them which labour among you, and are over you in the Lord and admonish you; and to esteem them very highly in love for their work's sake. And be at peace among yourselves." I Thessalonians 5:12-13
Pastor Robert L. Ross May, 1973 to July of 1981
Pastor Robert was used of the Lord to organize the Blessed Hope Baptist Church. He is the founding pastor and also started the Blessed Hope Baptist School in August of 1977. He served with his wife, Donna, and his four children, Lori, Bob, Jerry and David.
Pastor Al Jewell September of 1981 to February of 1988
Pastor Al Jewell was originally from Delaware. He served with his wife, Margaret, and children, Michele, Pam and Albert. Tom Fry served under him as an assistant pastor.
Pastor Stan Kiefer July of 1988 to December 1990
Pastor Stan Kiefer served faithfully with his wife, Joyce, and his children Jeremy, Jason, Amy, and Joel.
Pastor Robert L. Ross February of 1991 to July of 2005
Pastor Robert Ross, the founder of Blessed Hope Baptist Church, was recalled as pastor in February of 1991. At that time, he was serving as the pastor of the Wilfred Baptist Church in Sullivan County, Indiana. When he agreed to return to Blessed Hope, the Wilfred Baptist Church and Blessed Hope Baptist Church voted unanimously to merge together. Pastor Ross served with his wife, Donna. Pastor Jerry Ross served under him as assistant pastor.
Pastor Jerry Ross July of 2005 to present
Pastor Jerry Ross began serving as the assistant pastor of Blessed Hope Baptist Church in April of 1994. He began serving as Senior Pastor in July of 2005. Brother Jonathan Ryser serves under him as assistant pastor.
Home going of church's founder, Pastor Robert Ross
Dear Friends,

Mom wanted me to thank everyone for each kindness shown to our family during the recent passing of my father, Pastor Robert Ross. Hundreds attended the viewing on Thursday, April 28th and the funeral on Friday, April 29th. Over 40 preachers took the time to come and pay their respects to my father's memory. Our church family was so gracious and helpful to us during this time. If you were unable to attend and would like to listen to the service, we have provided a link for you. Again, thank you for all your prayers and support.

Pastor Jerry Ross


Service audio
New Attendance Record Set on May 1, 2011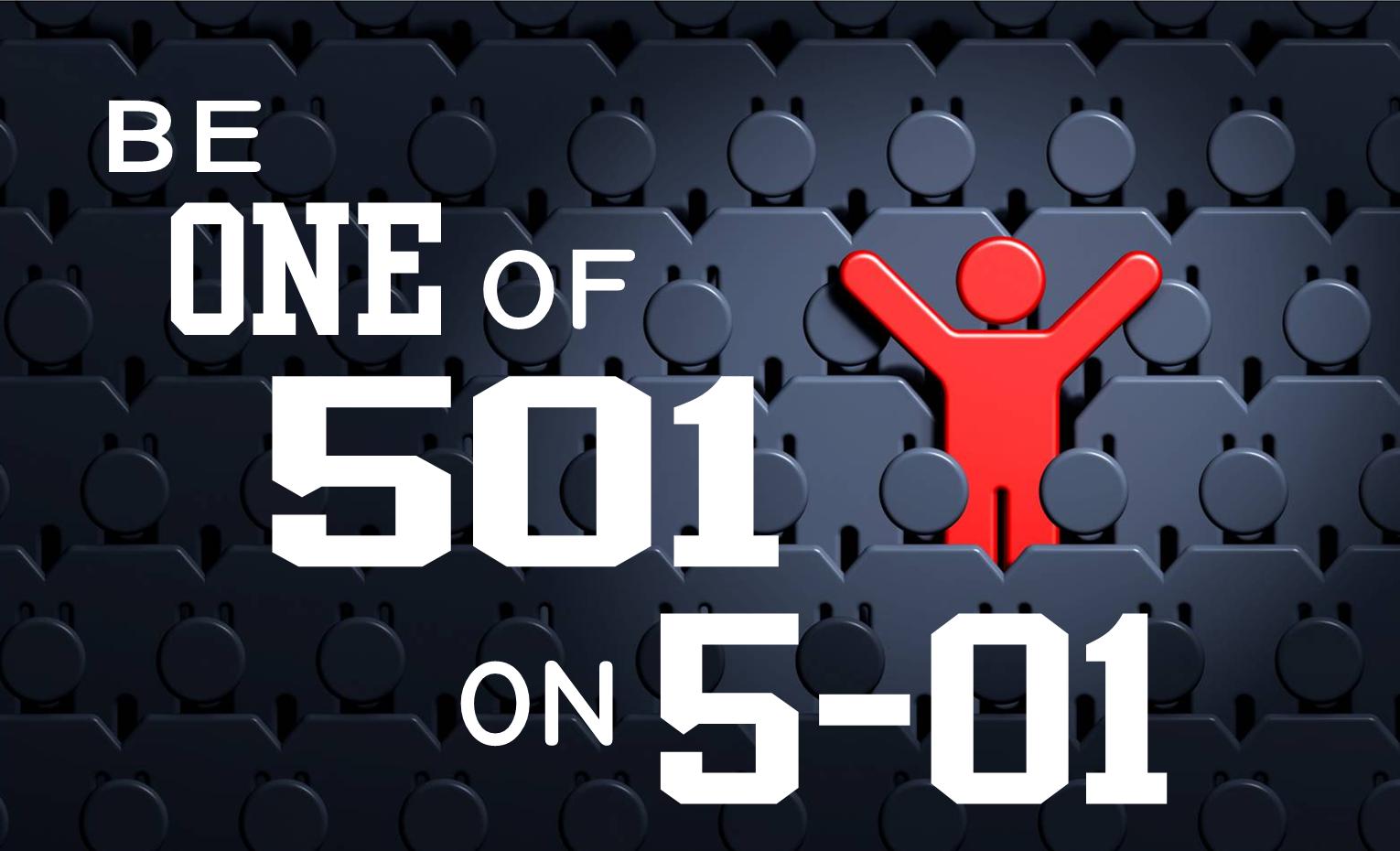 Many folks prayed for our May 1st Sunday. We chose the theme, "Be ONE of 501 on 5-01". The congregation set a goal to do what we had never done in the 38 year history of our church -- have over 500 in attendance on the property, at our 10:30 AM preaching services. God blessed and gave us 665 in attendance with 36 people trusting Jesus as Saviour. Click on the provided link and enjoy the pictures from our special Sunday

Blessed Hope Baptist Church • 9251 N. State Road 59 • Jasonville, IN 47438
Copyright © 2006 Blessed Hope Baptist Church. All rights reserved.